Here is some of the best engraving that I have encountered; arranged by maker.
Besson & Co. Cornet / c.1885
Besson & Co. Cornet / #75991 / c.1903 / Sold by Fischer but which company did the engraving?
Besson & Co.
Besson & Co.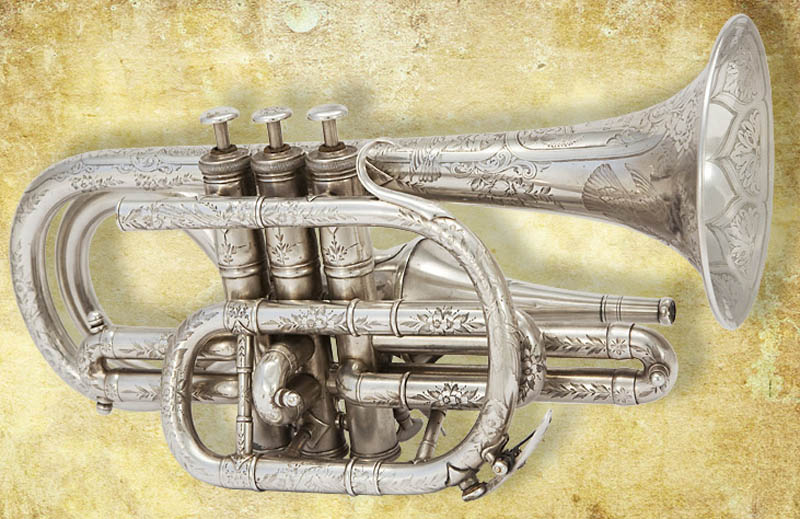 Besson & Co. Cornet
Besson & Co. Trumpet / #105184 / c.1920 / This very patriotic engraving was probably done by Carl Fischer in New York and even includes a Lincoln portrait!
Boston Musical Instrument Co. Schmidt Cornet
Boston Cornet c.1905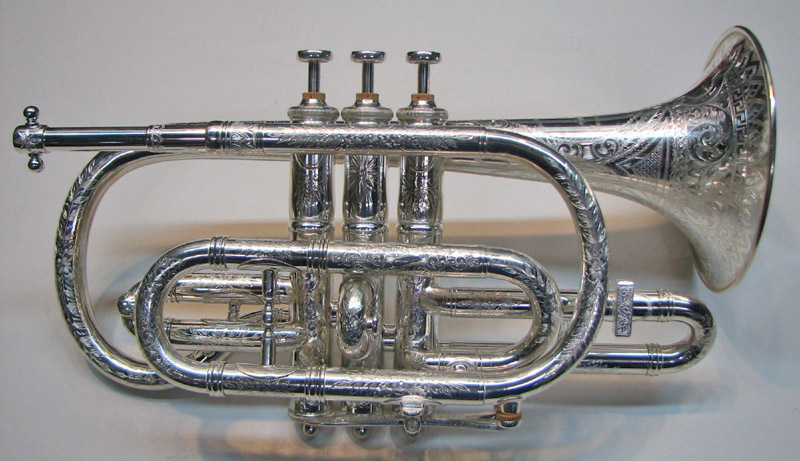 Boston Musical Instrument Company / Boss-Tone Trumpet / #22412 / c.1920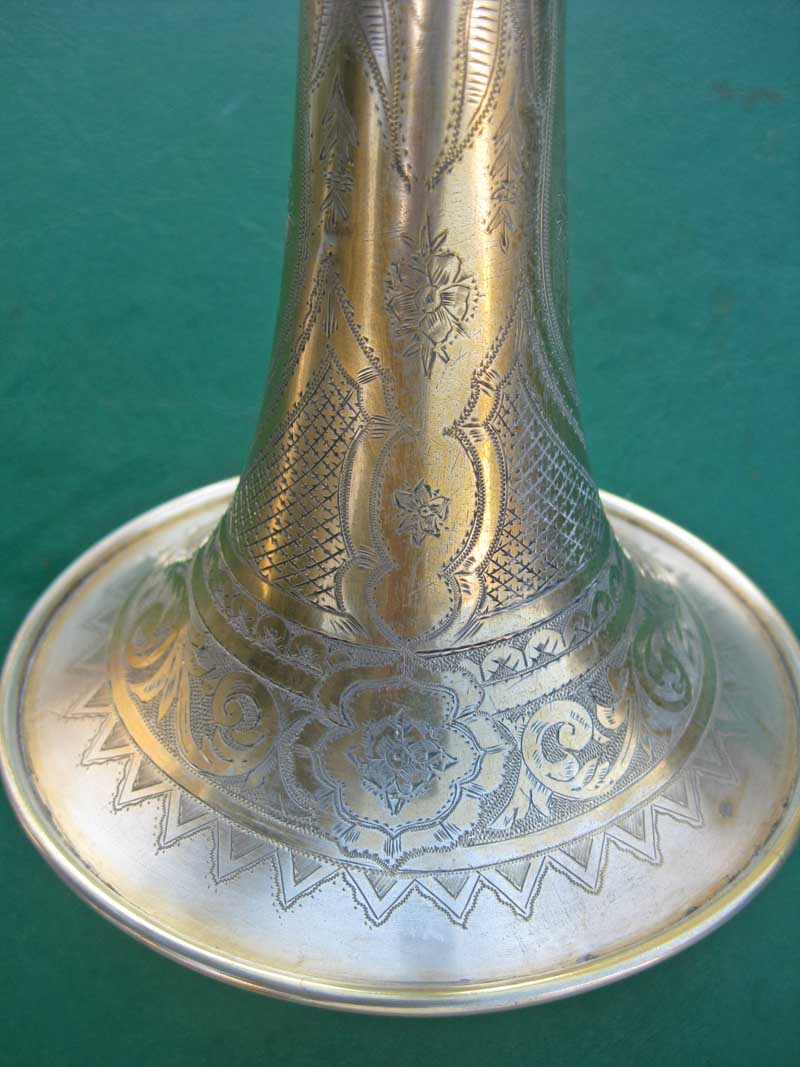 Conn Wonder Cornet / #32900 / c.1891 / I have seen a few Conns with nice engraving but never one this fine. Even the water key is engraved.
C. G. Conn Cornet for Liberati / c.1915
Conn Trombone model 4H / c.1922
Conn Trumpet model 2B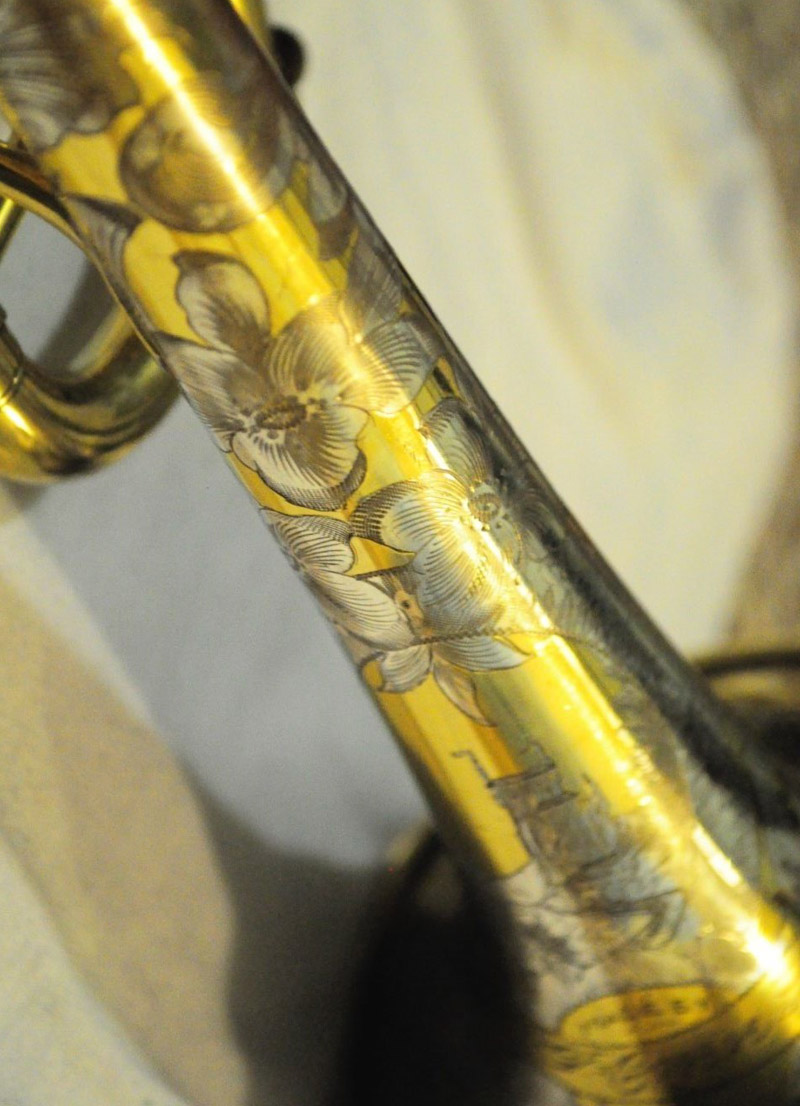 Courtois Arbuckle Cornet
E. A. Couturier Conical Bore Trumpet / #3648 / c.1919 / fully engraved & gold plated
Carl Fischer Cornet / c.1895 / This is a Bohland & Fuchs cornet with engraving probably added by Fischer. They must have had some great artists there at the time.
Higham Cornet / #34033 / c.1882
Brua C. Keefer Cornet / #6660 / c.1918
King Silvertone Trombone
S. R. Leland & Son / Eclipse Cornet / #552 & 840 / c.1895 / The first Eclipse brass from the 1880s had this ivy design but only on the bell. This one takes it to the max and must have been made for a very special customer. The double serial number would indicate some modifications done a few years later.
George McFadden Cornet / Syracuse, NY / 1876 Exhibition model
Two Missenharter cornets / New York City
J. W. Pepper Premier model Cornet / #8854 / c.1894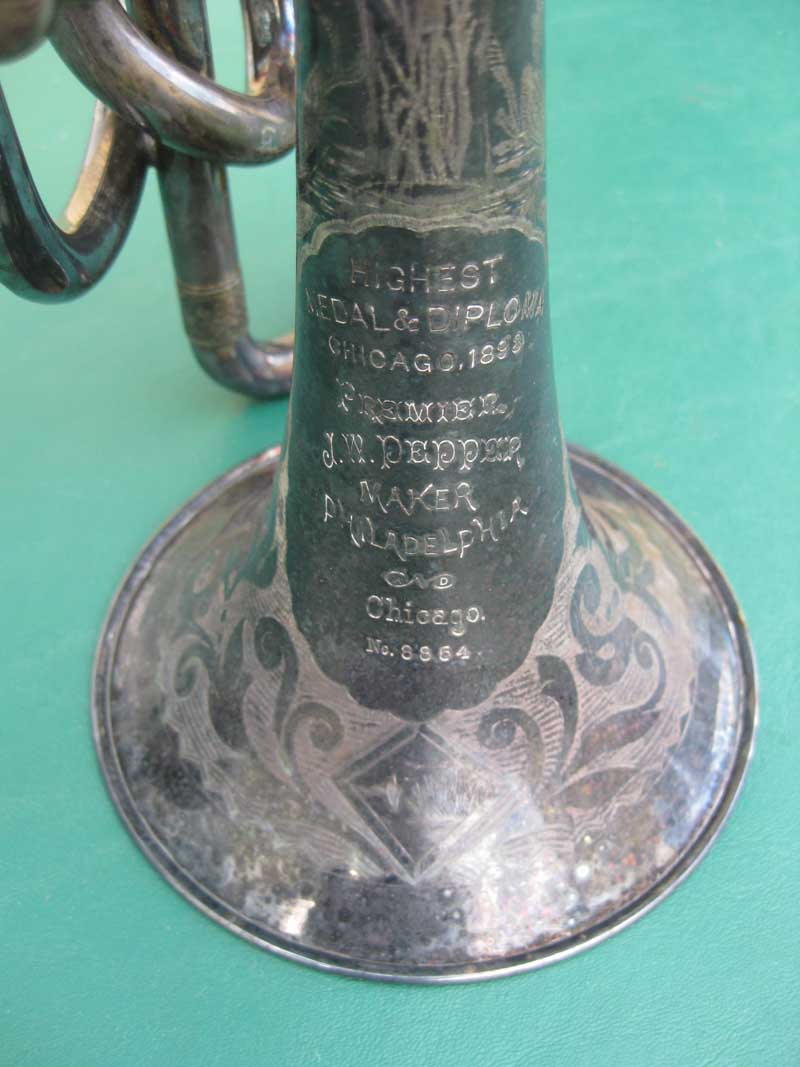 Reynolds Cornet c.1936
Reynolds Professional Trumpet c.1948 / Sterling silver bell
Reynolds Contempora French Horn
E. G. Wright Keyed Bugle
Unmarked Cornet / Who would not mark this masterpiece? Three color engraving with silver, gold, and purple.