Rudy introduces his Cushion Rim mouthpieces in 1933 and a great product is born. Here is the list of mouthpieces from 1937.
Here is another price list from later seeing how the prices have more than doubled.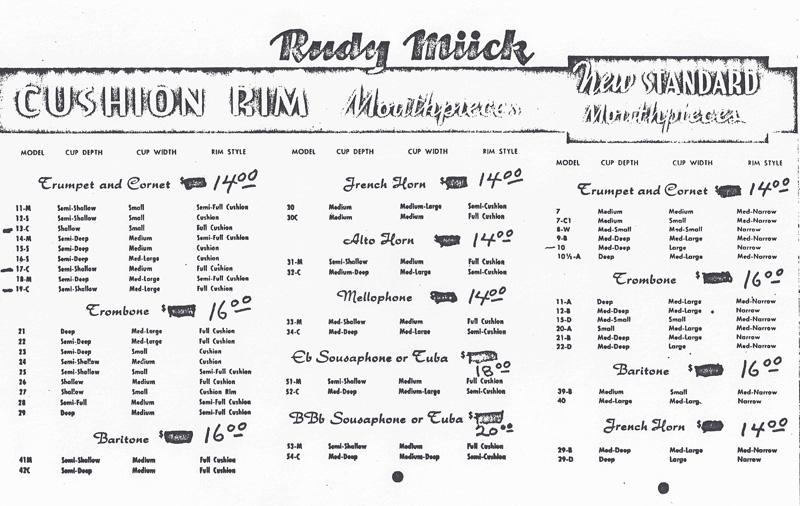 From 1939 brochure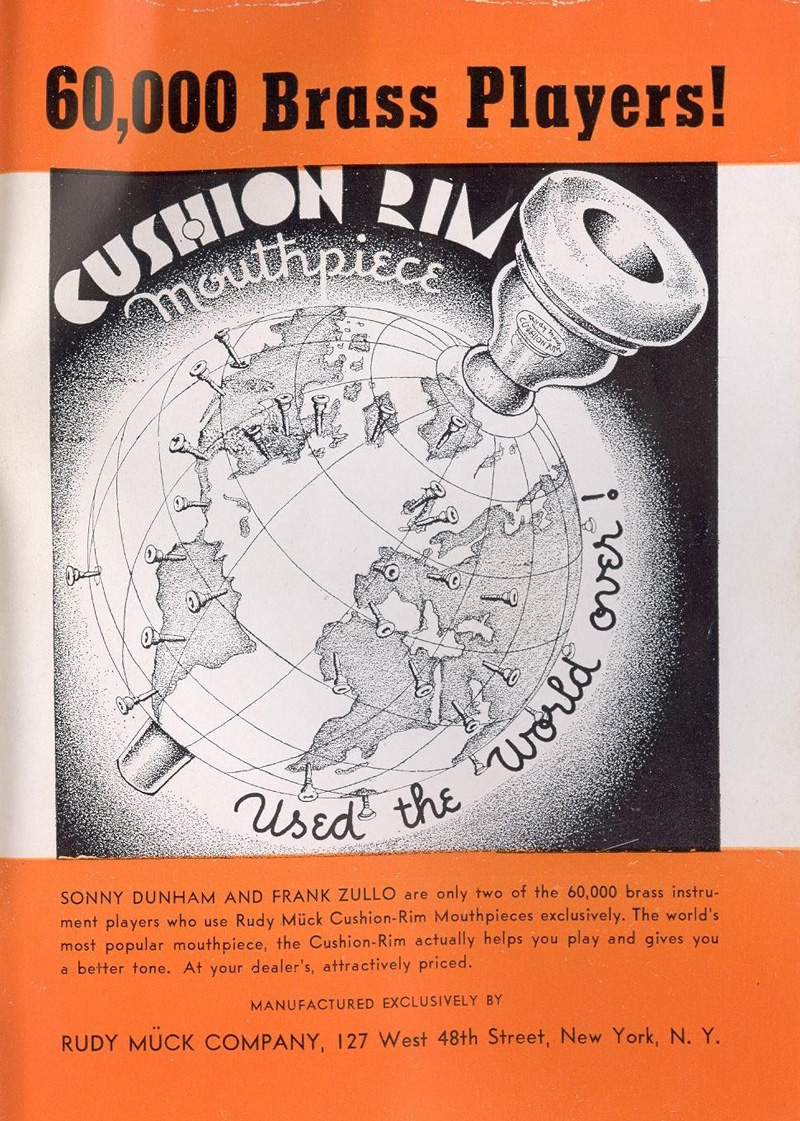 c.1940 ad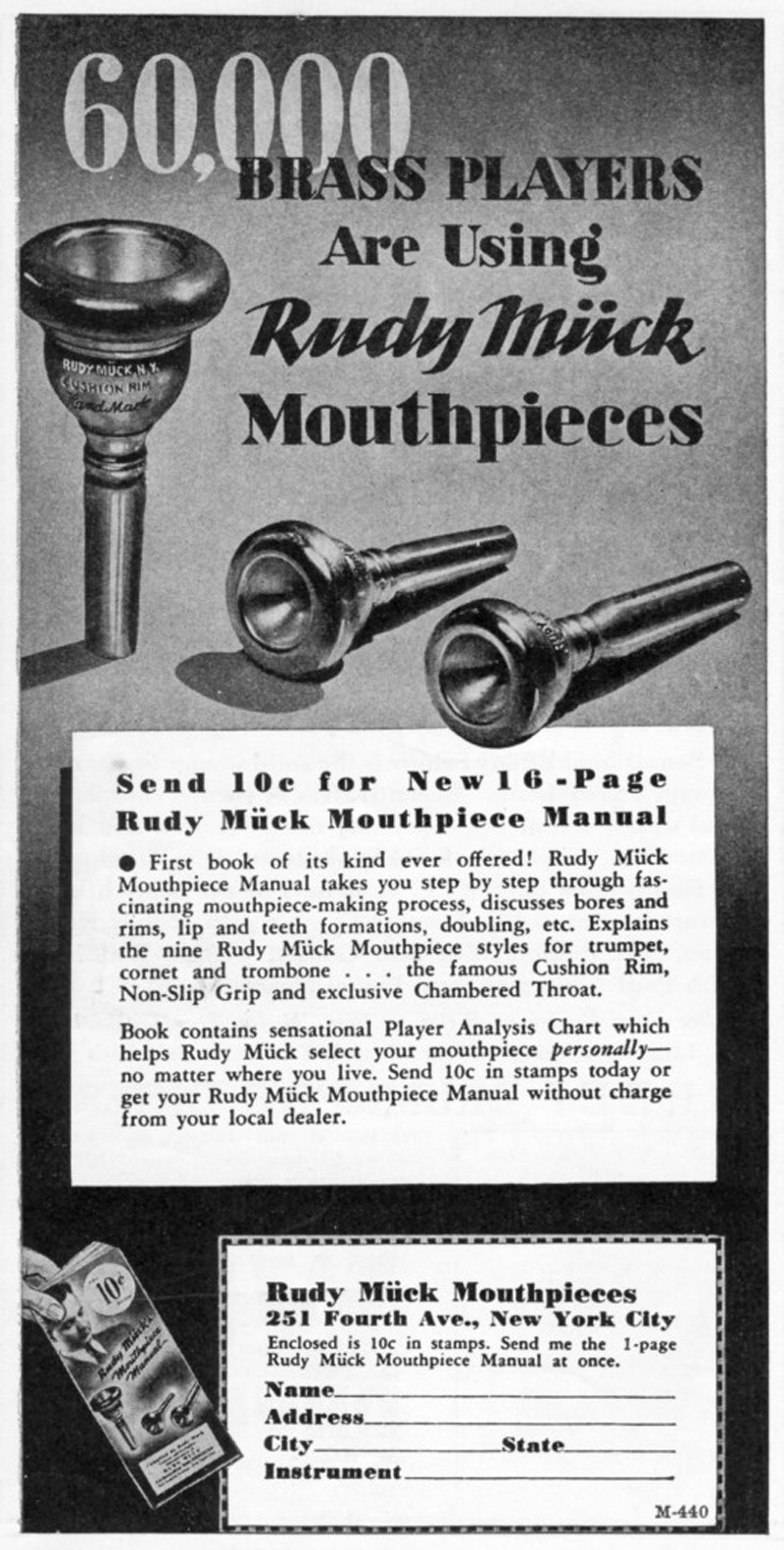 These are what I will call style 1 mouthpieces; the Cushion Rim started in 1933 and these early examples are stamped "Rudy Muck Cushion Rim Hand Made".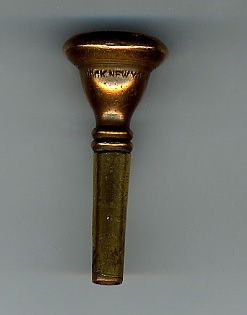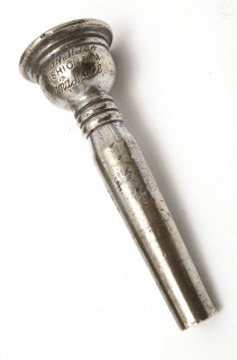 Some add "NY" to the top line; are these later ones? They match the c.1940 ad above.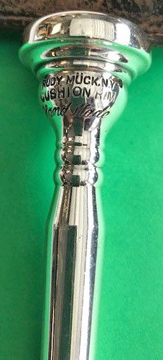 The next style has three bumps in the narrow neck and have block letters. An ad for the new Series 97 line has this style mouthpiece. These are possibly from the late 1940s to early 1950s.
Here are trombone, trumpet & cornet together.
The final style seems to be these from the 1950s that show up in Carl Fischer ads and on trumpets like the model 5M.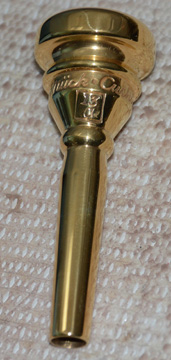 Here are two new mouthpieces available in 2018 that match the old styles.