Vega Company
Boston, Massachusetts
Power Model Trumpet
#40037 c.1947
I had a Power model trumpet years ago and they come up for sale occasionally but I couldn't pass up this one. Tarnished but otherwise complete with its original case and mouthpiece. The down side was taking my chances on the stuck valves; would this play again?
Here it is when I bought it.
The original case
All apart and trying to fix the stuck tuning slide. The valves were pretty stuck but came out after a day of penetrating oil and some coaxing. This came with an old repair bill from the 1980s in New Jersey for a stuck tuning slide and now here I was 39 years later with the same problem. In this photo I have everything but the top inner slide out and soldered on a ring to the brace location to give myself a little torque getting it off. This still did not work and the outer section finally separated from the inner piece still in the lead pipe. The final solution (I was running out of options) was to add more penetrating fluid for a day then insert a steel dent ball in the end of the inner pipe then clamp on that with vice grips. This finally did the trick after working that for several minutes very carefully.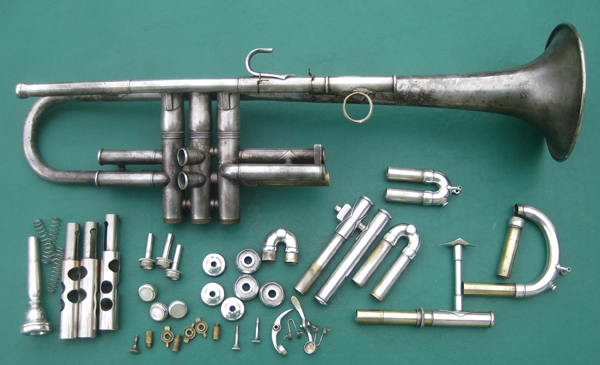 Here is the original D1 Vega mouthpiece in good condition.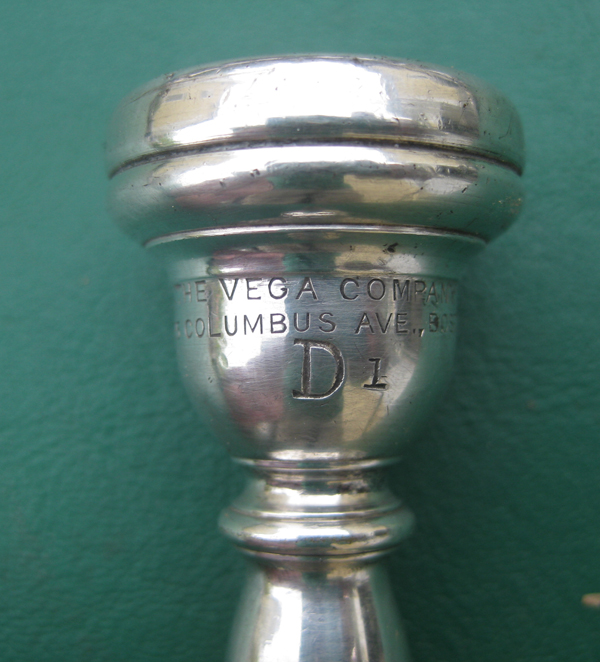 Here are the patented valve guides that go back to the mid 1920s.
All finished and ready for assembly
A rare example in silver plate with gold wash bell
I found this neat Vega C3 mouthpiece that I think goes better with this than the original and has a great style.
A great sounding horn back in action and the valves were really tight!