Boston Musical Instrument Manufactory
Boston, Massachusetts
Two Star Model c.1880
I came across this poorly photographed cornet on an internet auction and couldn't pass up taking a chance on it. It was in unrestored, beat up condition and didn't even have a good photo of the bell but I knew it was a Boston.
To my amazement when it arrived, it was a very rare Two Star model with no serial number and an earlier valve guide design dating this to around 1880 according to Boston expert Robb Stewart.
The Two Star cornets have a 0.487" bore, 5.125" bell and are 12.5" long. It looks like mine is equipped with a low pitch tuning slide possibly added later.
Here it is as I bought it. It looks like someone took a heavy steel file and hammered along the bell making sharp dents with small points in a line. This was followed by throwing it out a second story window just to see what would happen to it. [I am making this up but you just have to wonder some times what these old horns have been through to look this bad.]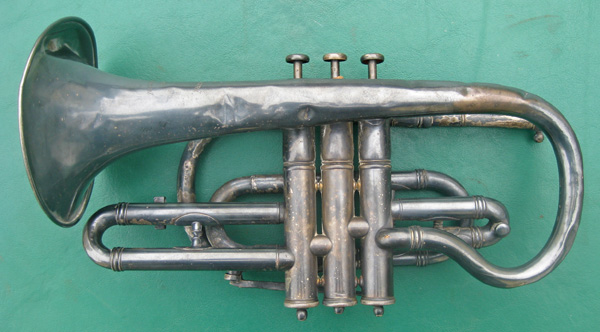 I don't know what hit the center bottom cap but this casting is very thick and it took me numerous blows with a solid steel dowel to bring the nipple back down again.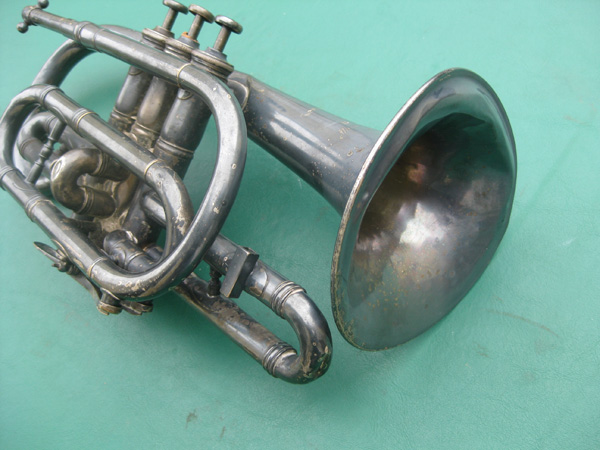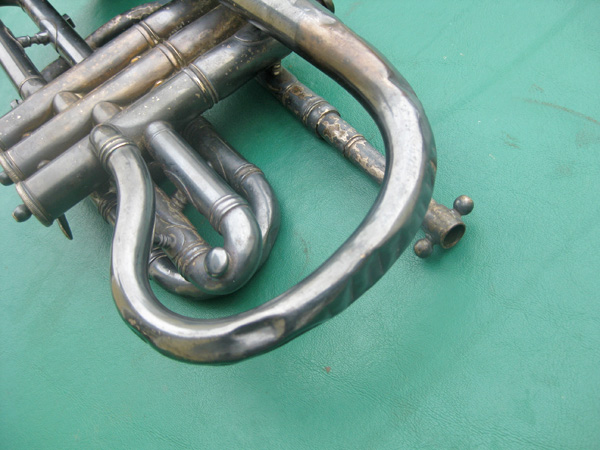 The nice blue color told me that there was a great silver finish under the tarnish.
All apart and starting the restoration. I had to do two rounds of dent balls in the bell crook; first with the bell on to take out the major dents then second with the bell off to smooth everything the best that I could.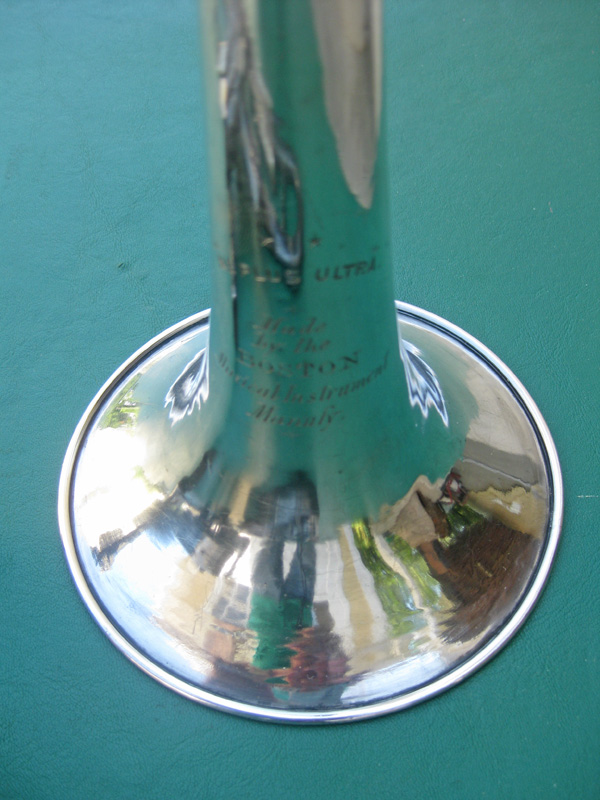 The hammered lines of dots making me wonder if it wasn't hit by a file.
Old style Boston valves with fixed guides. A tad dirty but otherwise look to be in good shape.
1883 Ad showing their cornet
Two Star cornet #8295 c.1884 (photo from auction)
Two Star cornet from 1887 catalog
All back together and polished up! This plays fantastic thanks to tight valves.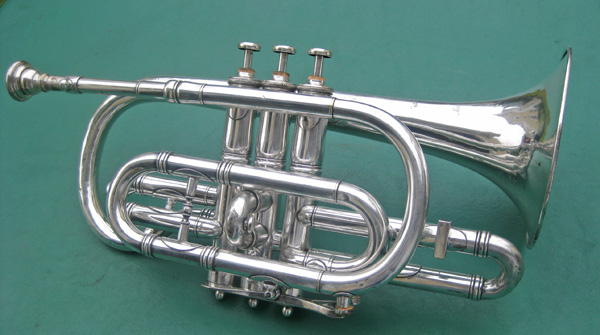 Now I need to find an original mouthpiece and case.