Boosey & Co.
London, England
Class A Eb Cornet #24002 c.1879
This old Boosey cornet was with a group of project horns that I picked up in 2020. It has some really bad damage to the lead pipe but the engraving is amazing with five birds and the silver plating is in good shape so I want to save it.
Here it is as I got it; an original, tattered case with a bag full of parts.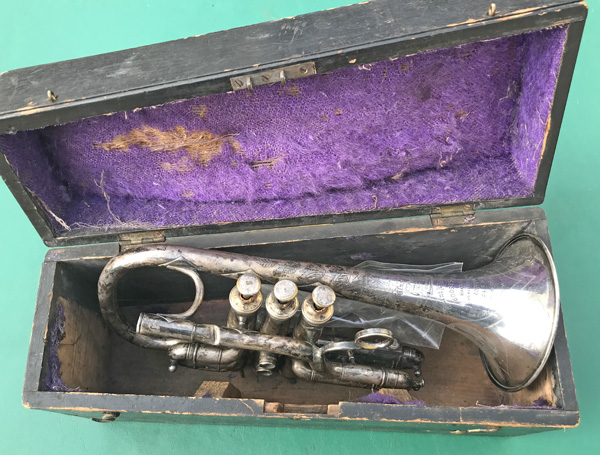 I wonder what's lurking under that wad of solder?
This valve has an extra port! I have a donor Boosey cornet so I plan on swapping the valves.
Under the solder blob were two cracks probably caused when the finger ring got hit hard enough to rip the lead pipe on both sides.
After fixing the bell crook dents and straightening the lead pipe and bell.
The bad bell crease was right across the one bird. With a little polishing it should be hard to see.
I found a replacement valve from another Boosey cornet but the valve guide was different so the next project was to swap the parts to make one good valve.
The valve ready for assembly.
Lead pipe ready for its repair.
Ready for final polishing and solder clean up.
All polished and ready for assembly.
All finished - enjoy the views.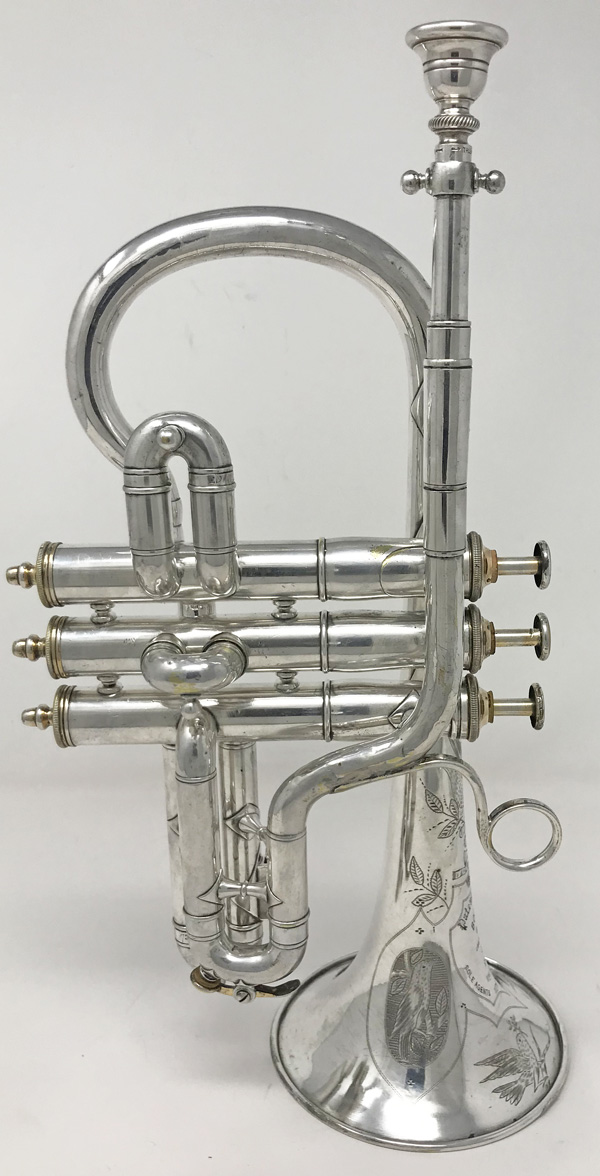 The case just had some remnants of fabric and some shredded purple cloth covering horse hair on the cover. There was little evidence of a divider except for a narrow strip on one side having paint and no fabric. I decided to add two curved wood pieces covered by a piece of cardboard to form the base for fabric and cut holes in the top for the accessories.