F. Jaubert & Cie.
Paris, France
Sold by Lyon & Healy of Chicago
Artist's Model Cornet
I don't normally buy imported cornets but this one appeared to be in great condition with no wear to the silver plating and gold plated accents. The glossy look to the tarnish indicates a very bright plating underneath. Here it is as I purchased it.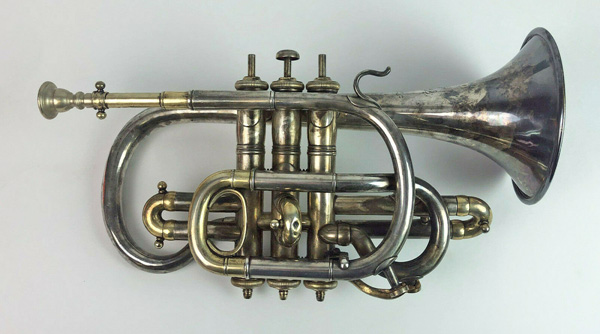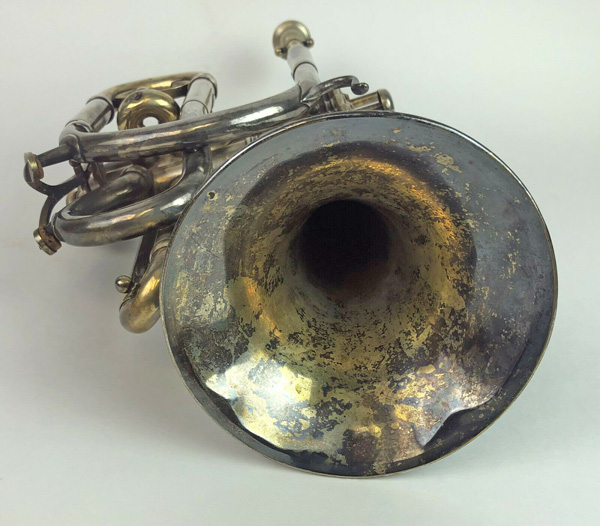 This came with two tuning shanks but they don't match at all so only one is the original. My guess is that the shorter one has a gold plating to match the rest of the horn.
Here is what appears to be the original case.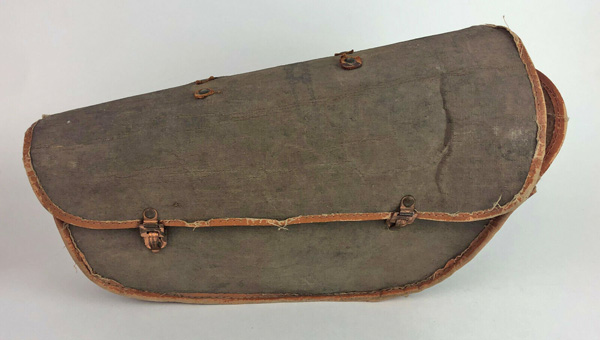 In researching when this was made, I went through four existing catalogs to try and find the closest match. The 1901 catalog says that they have been selling Jaubert instruments for sixteen years putting it at 1885. Although the image of a Jaubert cornet is similar, there are some design differences from mine. The best match is from this 1912 catalog which labels it as the Artist's Bb Courtois model.
The mystery about these is that although the catalog says that these are made by a well known maker in Paris, there is no "F. Jaubert" that ever existed. They may have had a company like Couesnon make these to their specifications then add their own fake name to make it sound better than it is.
$27 in 1912 would be $725 in 2020 so not super expensive. The last line gives me a clue that I have the right mouthpiece and carrying case. The mouthpiece in the A shank looks like a better match and the case does have a flannel lining, clasps, and remnants of a leather shoulder strap.
Here is a close up of the catalog illustration compared to the real thing. Even the bell engraving is the same as well as the double ring design on the middle of the valves.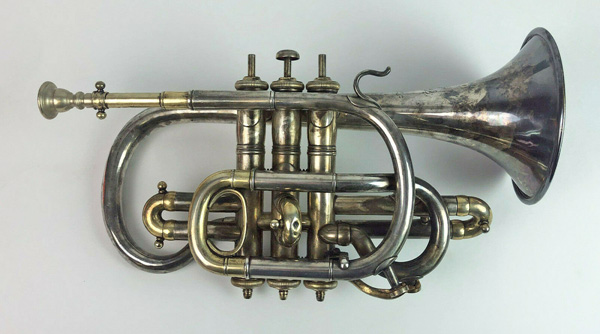 Here it is all apart and ready for restoration work.
A little dent work makes this look much better.
Now all cleaned up and ready for assembly. The Bb shank was the original as the gold plating matches all the other pieces.
This mouthpiece is a match to the 1912 catalog as it is nickel silver and very close to the design shown.