Martin Band Instrument Company
Elkhart, Indiana
1964 Magna Trumpet
#219869
The Martin Band Instrument Company had produced fine trumpets since the early 1920s and kept improving on past performance in the 1930s with the Imperial model then in the 1940s with the Committee model. Both of these models are highly sought after today by professionals and collectors.
In 1961, Martin was sold to RMC and in the 1962 catalog, they offered many options for their Committee model trumpets. This illustration below is the model TU05 Custom Committee.
By 1964, RMC was bankrupt and Martin was purchased by Wurlitzer in late June. They changed the Custom Committee TU05 model to the Magna; likely just a name change as it looks nearly identical. I did read that Reynold Schilke, the original designer of the Committee model, said that he designed this with a cornet lead pipe, tapered tuning slide, rose brass bell, and a fast taper in the bell flair. The example here is probably from late 1964 as it still carries on the Martin serial number sequence just before they switched to the 700000 range. It also is lacking the RMC badge which was on most of their instruments. The only changes here are the adjustable third slide ring and stop rod. It's stamped TU05 on the receiver.
This is 19" long, has a 4.8" rose brass bell, and a 0.460" bore.
Here are some photos of this rare and beautiful trumpet. I have been collecting photos of Martin trumpets for quite a while and this is only the third one I have seen with this custom engraving. Perhaps done by Wurlitzer as a demo model to take to shows? If anyone knows, please contact me.
Original green sparkle finger pads!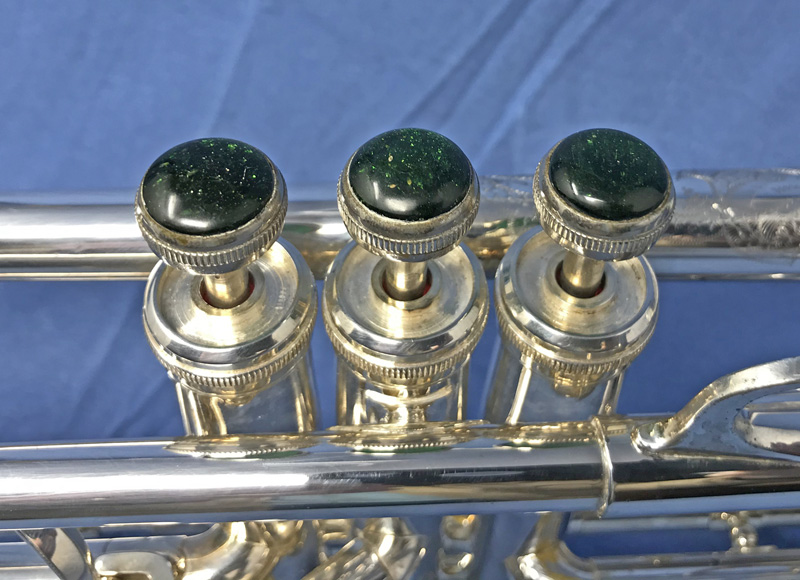 Near mint Martin 7 mouthpiece.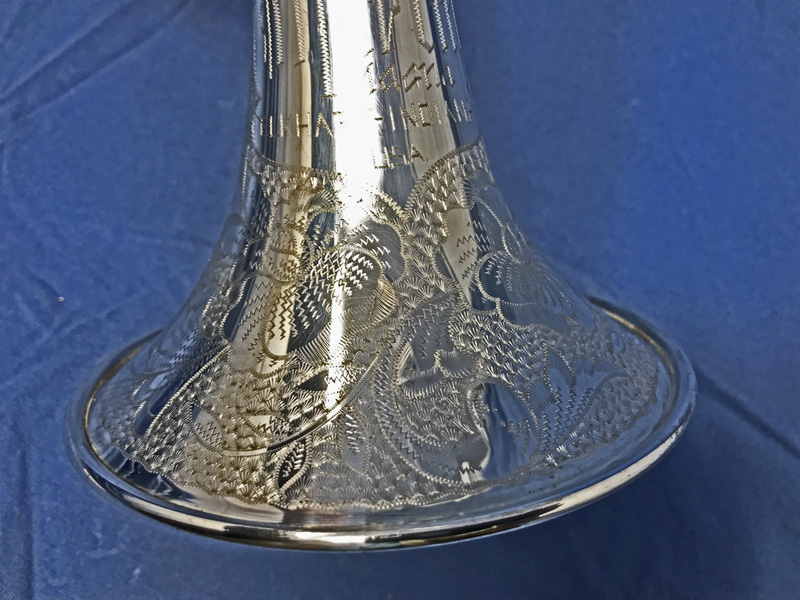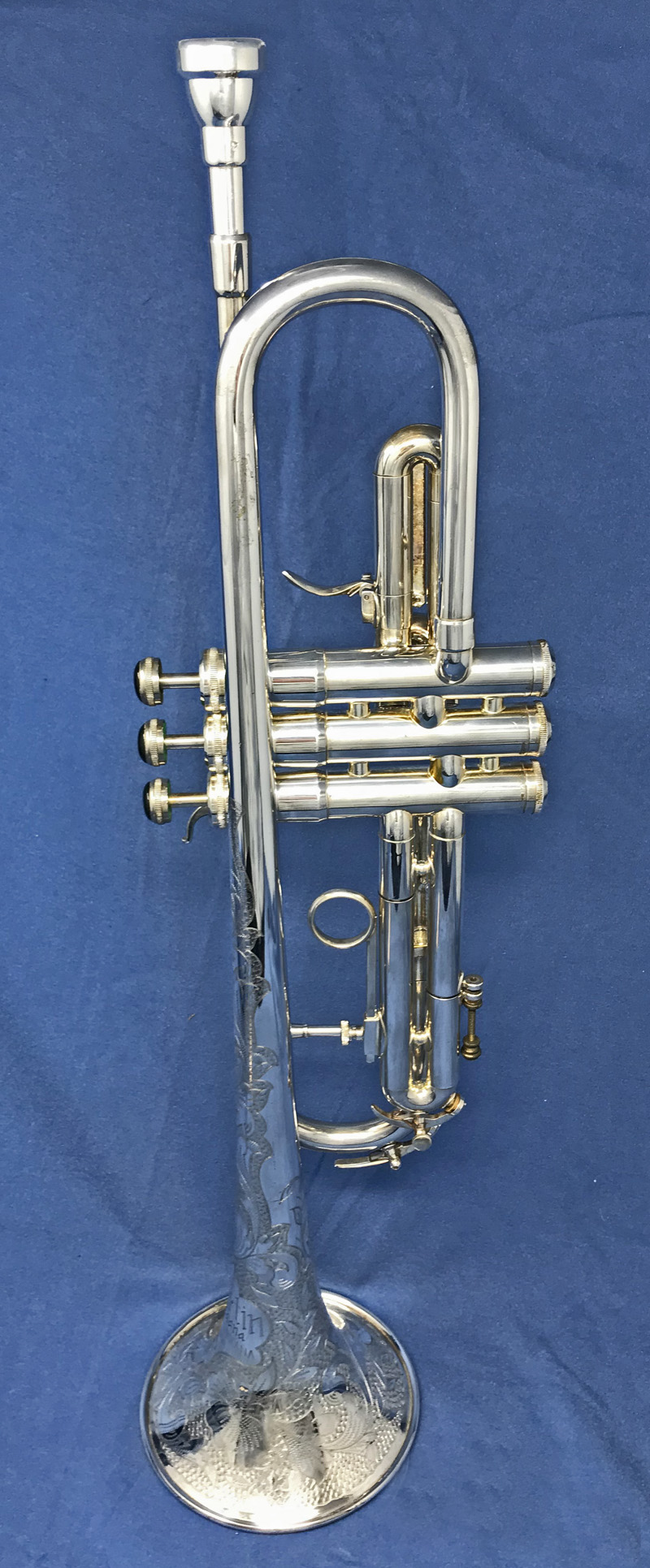 A number of horns at this time have a star next to the serial number but there is no concensus on what it is for.
Martin 7 mouthpiece
Here are the other two examples of Martin engraving.
1958 Committee model (auction photo)
1960 Committee model (Horn-u-copia.net)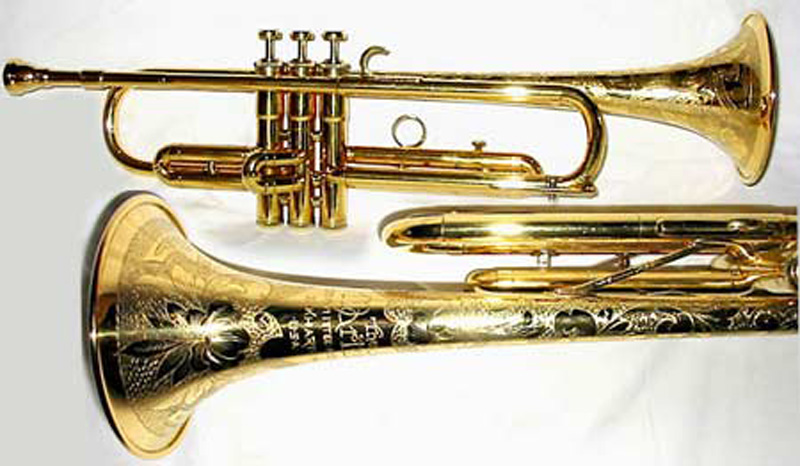 They all appear to be the same artist. I later listened to an interview at NAMM with Carol Holtz, daughter-in-law to long-time manager Fred Holtz, who mentioned that the only master engraver at this time at Martin was Gerard George Whiteman (1900-1962). He is mentioned as an engraver as far back as 1927 and probably did this until his early death in 1962. Unfotunately, this would require a different engraver for mine since it dates to 1964.