Frederick Busch
New York City
Bb Cornet
#546 from c.1890
Length = 12.25"
Bell = 4.875"
Bore = 0.453"
High pitch Bb
Finish: silver plated with gold bell & valve caps
Here is a beautiful old cornet from a very rare maker. Frederick Busch came to America as a young boy with his family and by 1869 had an instrument shop at 255 Bowery in New York City. I know nothing about his training but he was born in Markneukirchen, Germany, the center of brass instrument making in that country. It's possible his father was trained in the art but I have not been able to find a record of him.
Although Busch had a shop at that same address as late as 1917, three years before his death, it is not known how many instruments he made. At one time, I had cornet #1630, so I know he made at least that many. He probably spent most of his time selling and repairing items at his store.
This cornet is built in the popular "Courtois" style of the day, with a dual water key and shepherd's crook bell. The main problem with this horn was that the original water key was gone, requiring me to modify one from my parts bin to fit.
Here it is as I purchased it. Bent bell, broken tuning shank, and lots of dents.
It's amazing how badly an instrument can be treated!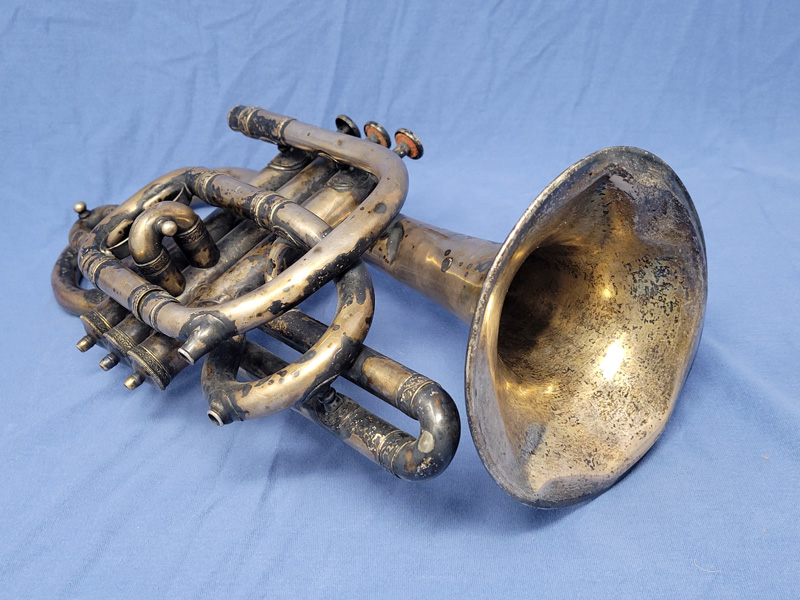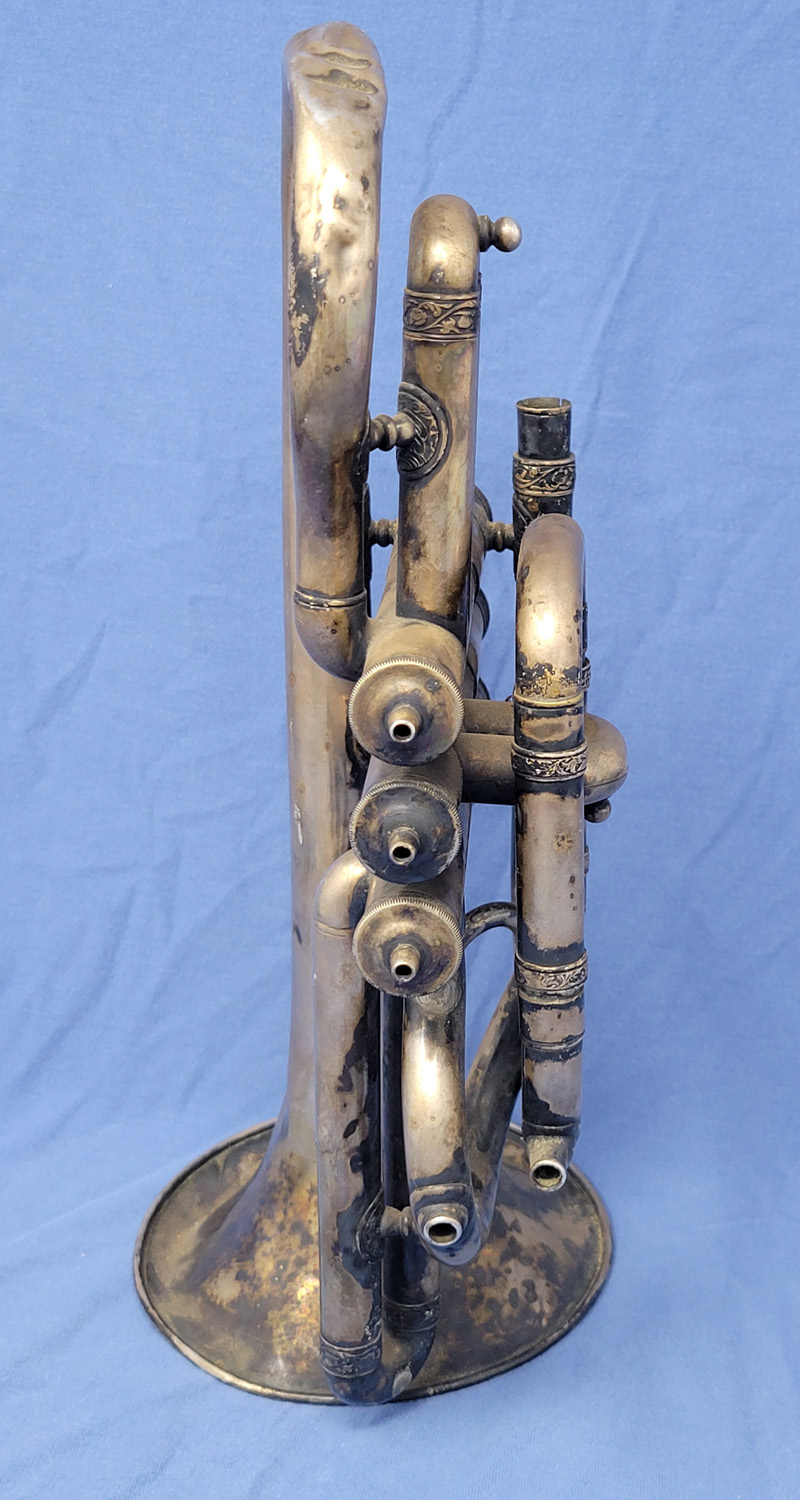 This old repair was rather curious. Someone made an elaborate sleeve with a curved end. I ended up removing it all and replacing the bottom sleeve.
As I disassembled this, more problems were encountered, including loose joints at the tuning slide and a broken spring tower on one valve. The mouthpiece appears to be original.
I didn't even know the valve caps were gold plated until I started polishing them up. The tuning bit in this photo is not the right one. The original one shown above was repaired.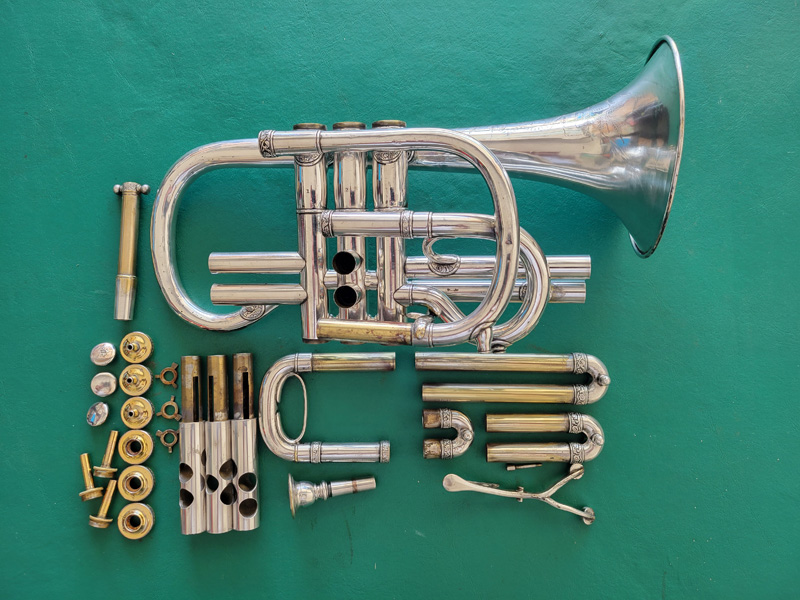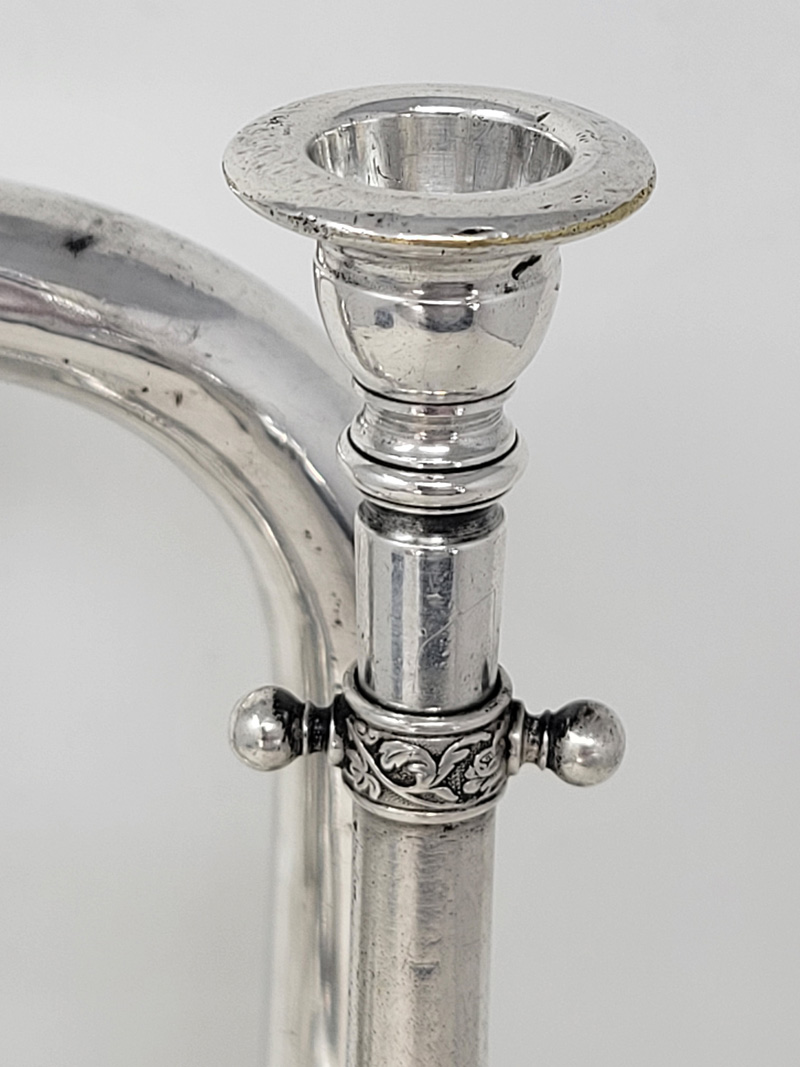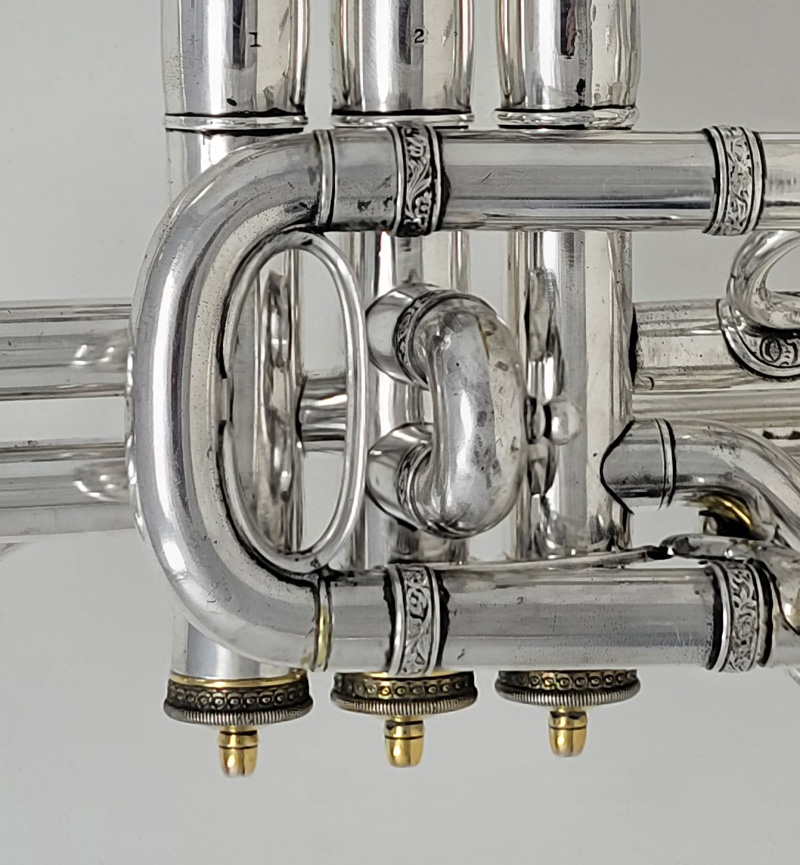 Busch generally hand engraves the number at the bell rim. I didn't even see this until I started polishing it.