Keefer Band Instrument Company
Williamsport, PA
Bb Trumpet
#30097 from c.1941
Length = 19.25"
Bell = 4.625"
Bore = 0.463"
Bb pitch
Finish: lacquer
It's been said that Keefer built a few custom trumpets during WWII before ending all production. This trumpet may be one of them as it has one of the highest serial numbers known. It also has a number of unusual features which leads me to believe this was custom ordered. It also has a very rare full-size case with a Keefer tag that I have only found one other time.
This trumpet appears to be an unrestored original that's never been damaged beyond a few dings. Enjoy the veiws!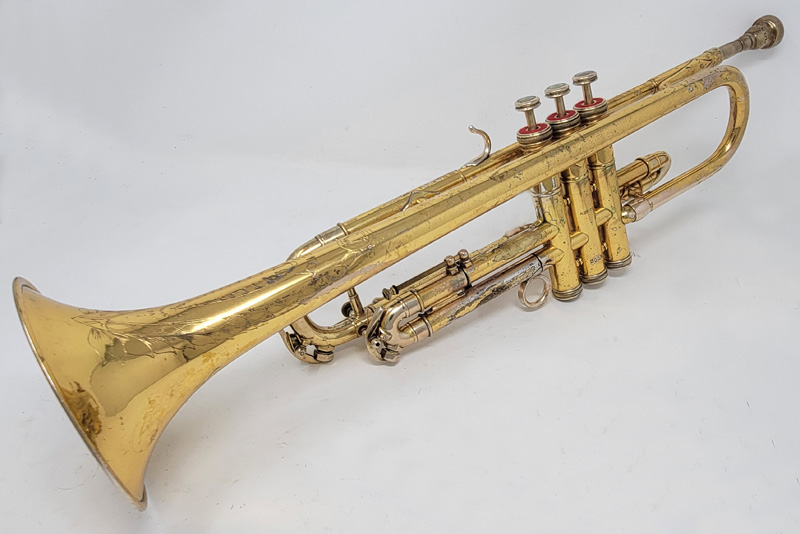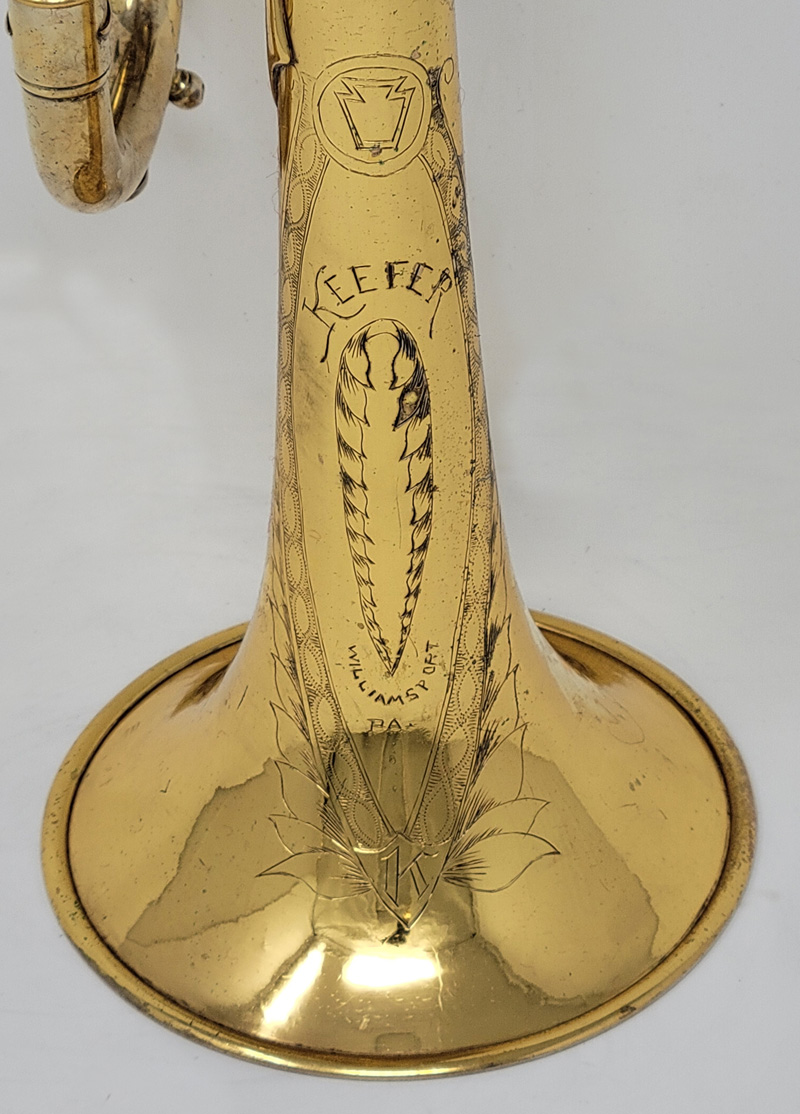 Six-sided water keys not used on any other known Keefer instrument.
Custom pull knob with six-sided base.
Rare Bb/A stop rod found only on a few other trumpets. Even the third slide stop rod has six-sided bases.
Unique finger buttons and valve caps not found on another Keefer.
Small brace or protector on top of the third slide branch.
Keefer valve casings are always round except for these with octagon shapes.
Original case looks like a product from the 1940s.
The neat Art Deco case tag.
Similar bell engraving on Intonatic model with #20002. Perhaps made at the same time? This is very crude work compared to what was done in the 1920s.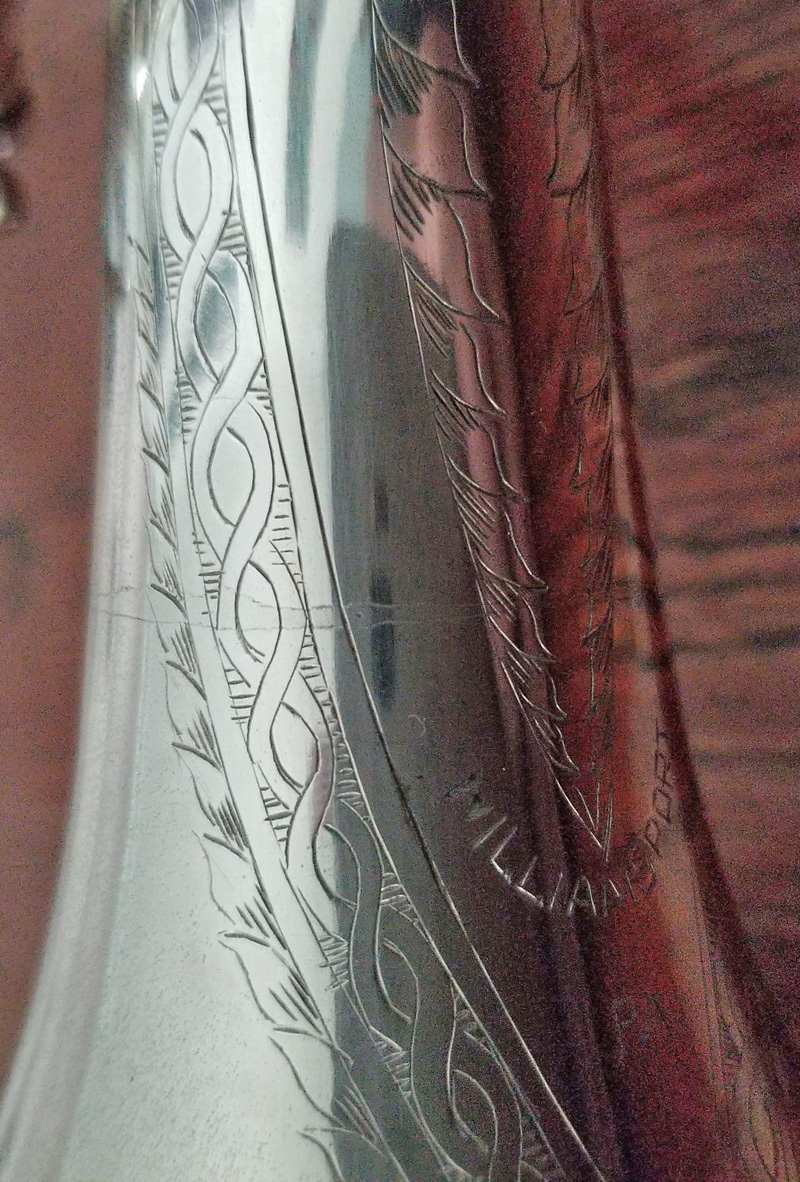 #30097