Buescher Band Instrument Company
Elkhart, Indiana
Bb Model 255 Cornet
#247564 c.1928
Length = 15"
Bell = 4.75"
Bore = 0.488"
Weight = 38.7 oz
Bb Low Pitch
Finish: E; satin silver w/gold wash bell
Original Cost = $95 ($1,646 in 2022)
This 1928 Buescher cornet originally was designed to play in C, Bb, and A. When I picked it up in 2022, it was set up for low pitch Bb and come without any case or accessories. Below is the 1928 catalog image.
When I got this, I found that everything was stuck. Slides, valves, and even the mouthpiece. Despite the bent bell and loose lead pipe brace, this looked like a solid instrument with a good finish under the tarnish.
Here are some views before anything was done. The mouthpiece is a Conn 4. The upper tuning slide has two sections with a stop rod for a quick change from Bb to A.
It looks like someone sat on it!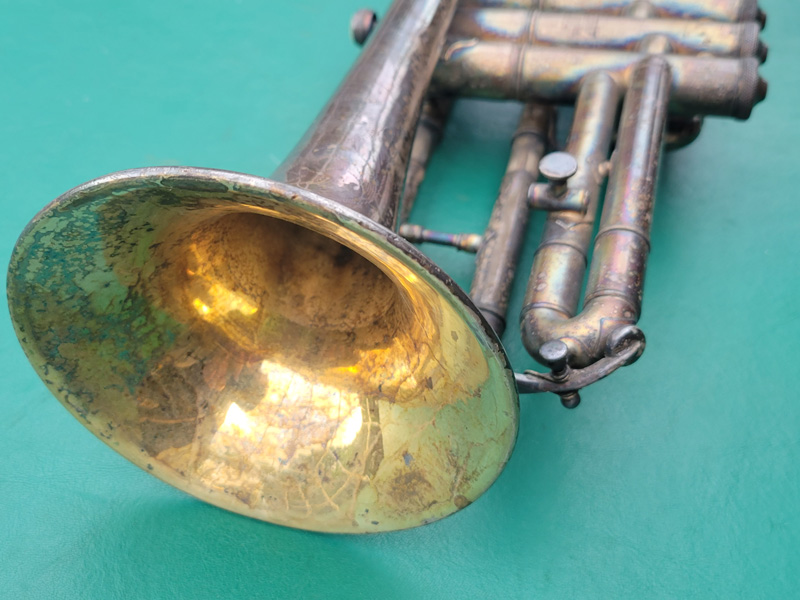 The broken brace.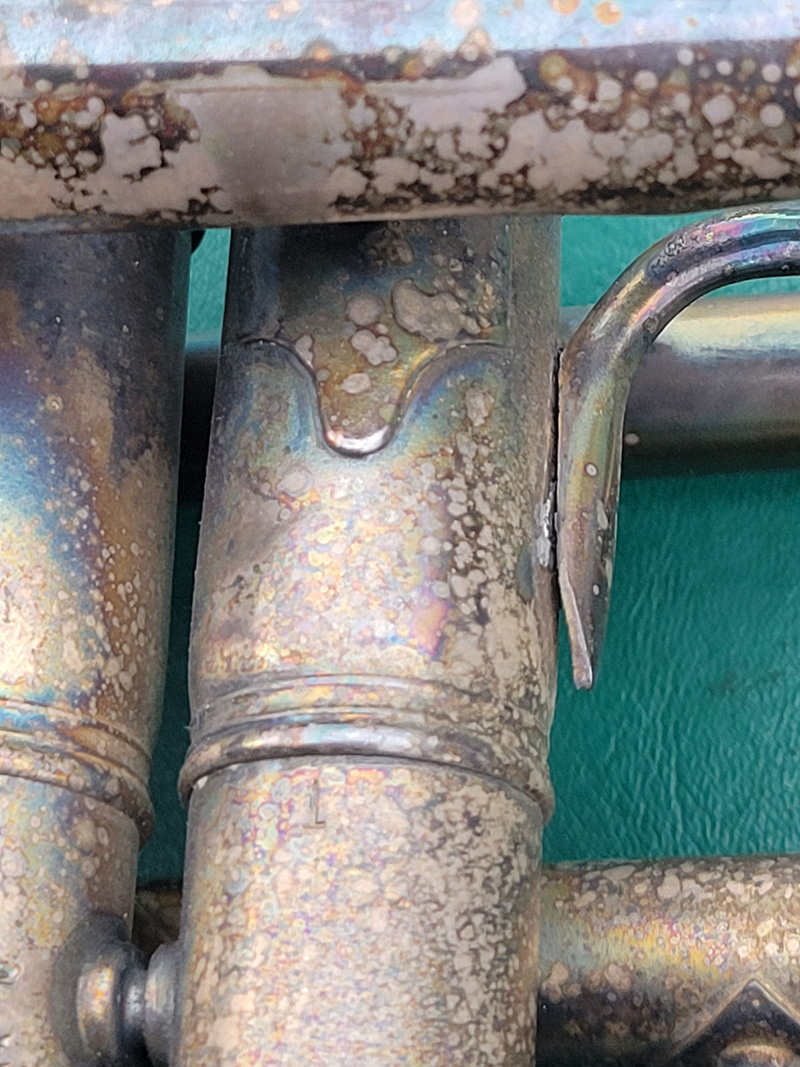 The patent is for the Split-No-Tone bell from 1907.
After an hour of hard work, it all came apart. The biggest challenge was the upper tuning slide outer section. The upper tubes are generally harder due to the corrosion from the player's moisture, but this one was really tough. The outer section has two thicknesses to the inside tubing, and when you try to pull it, the thicker section has a hard time getting past where the thinner section was for so many years.
The valves looked really nasty but ended up cleaning up very easily. They were just very dried out for sitting so many years.
All cleaned up and ready to go back together again.