H. N. White Company
Cleveland, Ohio
#1065 Master Model No.2 Cornet with Sterling Bell
#240392 from 1941
Length = 16.5"
Bell = 4.625"
Bore = 0.456"
Weight = 39 oz
Bb Low Pitch
Finish: Deluxe gold plated, hand burnished, special engraving, Sterling bell
1940 List Price = $250 ($5,288 in 2022)
This is a very rare find. The King Master model and Silver Tone bell are common but rarely do you find the engraving that's on this one. The 1940 advertising (below) mentions that the Master model had recently been updated to this new design No.2.
This example looks like it was played very little before being put away for many decades. There are only a few very tiny scratches on the body and the worst damage is to the mouthpiece. I heard something rattling when I first picked up the horn, so tipped it over and out of the bell came the case key! It also came with the original Gladstone case, Guarantee Bond, and gold plated music lyre.
There was no restoration needed aside from some polishing. Enjoy the views!
This is one of the last examples before they changed to a single word "Silvertone."
A rare, lovely face that the seller never even mentioned!
A masterpiece of Art Deco engraving!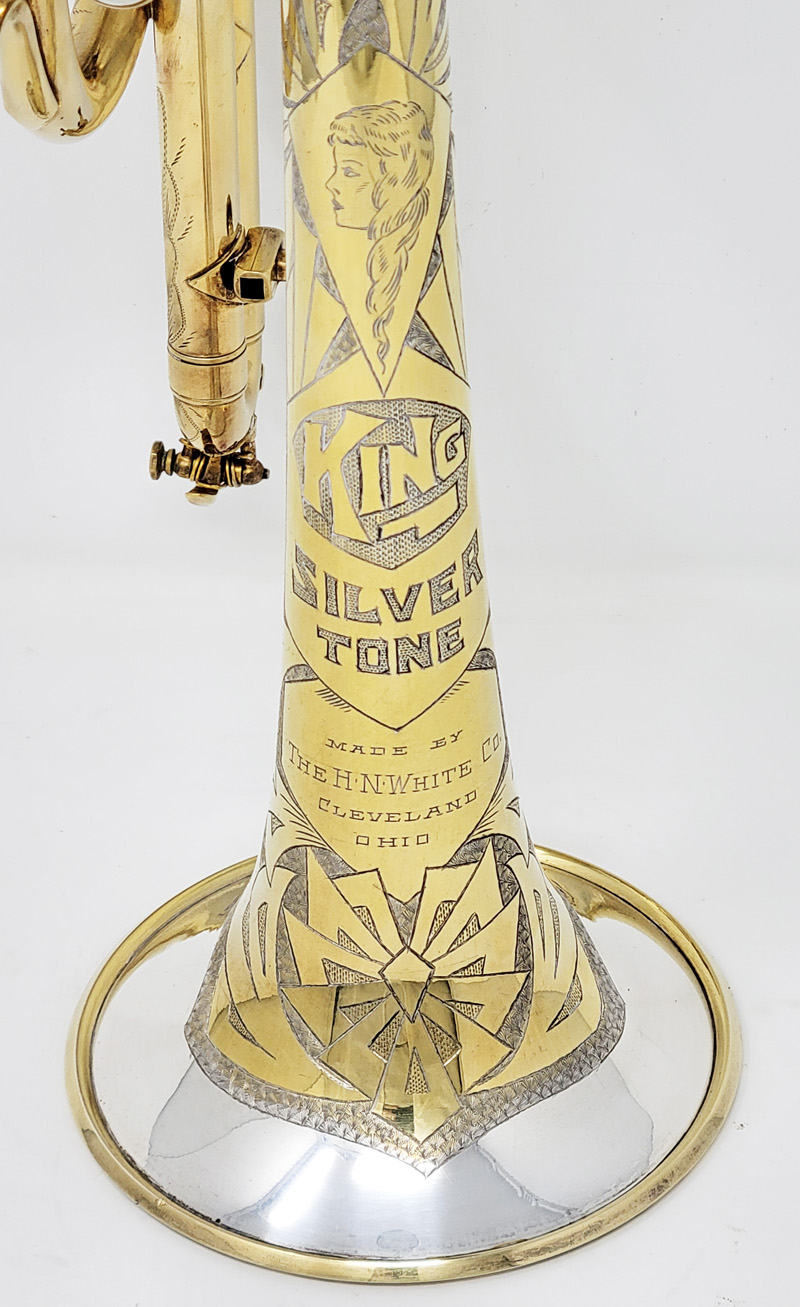 Here it is with the Gladstone case. King offered these cases for the Silver Tone models starting back in 1932 and ending around WWII. They were covered in walrus or alligator leather and had gold-plated locks. These likely proved to be too expensive to continue producing.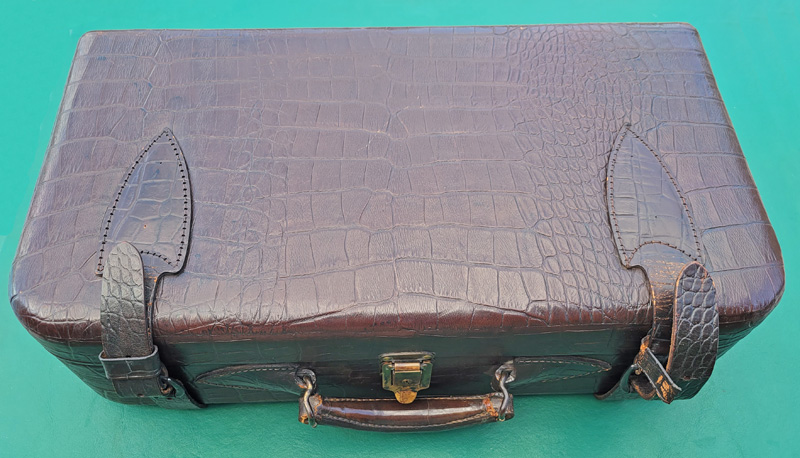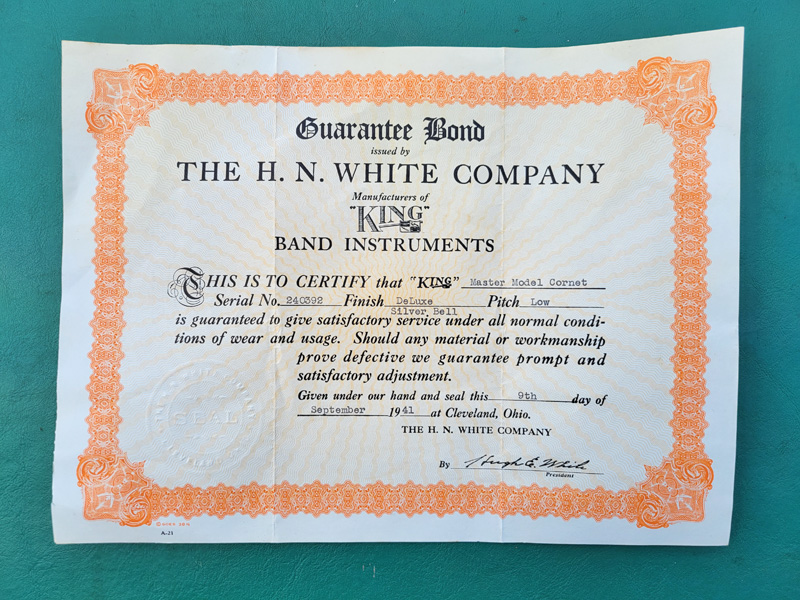 1940 Advertising for the Master cornet.
Some more photos after a thorough polishing.