Buescher Band Instrument Co.
Elkhart, Indiana
Model 212 Bb/A Trumpet
#248239 c.1928
Length = 19.25"
Bell = 4.44"
Bore = 0.443"
Pitch = Bb/A
Finish: raw brass
I did it to myself again! I hate to see any old trumpet thrown away due to damage and neglect so I just had to buy this one. A late 1920s Buescher 212 with many dents. The positive sides were the good valves and the brass finish, which makes it easier to polish up later.
Here are some views when I bought it. One just has to wonder what the heck happened?

The bell at my workbench after straightening and polishing.
Ready for assembly.
Bsck together and playing great!
It came with its original case but a later Bach mouthpiece from the 1950s.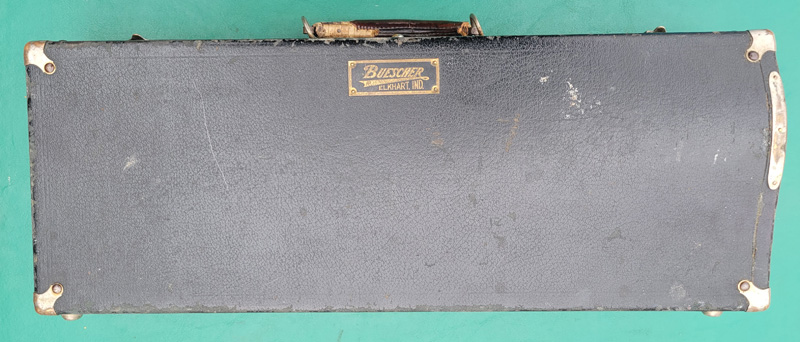 Here is a catalog page from 1935 showing the traditional design of the model 212 versus the more contemporary narrow design that was all the rage in the 1930s.