C. G. Conn Co.
Elkhart, Indiana
New York Symphony Special Bb Trumpet
#349607 c.1942
Length = 18.5"
Bell = 4.625"
Bore = 0.435"
Pitch = Bb
Finish: lacquer
List price in 1940 = $125 [$2,600 in 2023]
Conn had been making the small-bore model 22B New York Symphony for many years when in 1935, they introduced the Special version. This added nickle-silver accents, a higher level of bell engraving, and probably a greater level of care in crafting it. Serial numbers found range from 304000 to 350000, and this example is one of the last ones made before WWII ended them.
Here is the catalog image from 1940. The bell engraving goes back to the rear bell brace.
Here is how the 1940 catalog described it.
"The New York Symphony Special trumpet is remarkable for its amazing trumpet tone. As one great symphony player said, "It is the closest equivalent to vocal perfection I have ever experienced. Its tone sings, not penetrates, above the orchestra." Needless to say with reference to such an instrument, the intonation, response, workmanship, and valve action are the last word."
The $125 cost included this case.
Here is the trumpet as I purchased it in 2023. Unrestored and apparently never damaged. The only issue is that the brass is very worn in a few areas where the left hand holds it. There is also a wear spot on the side of the bell near the valves that has no apparent cause. The valves are reasonably tight and all the slides work excellent. It appears to be a very well used but well cared for instrument. Unfortunately, it's missing the original case and mouthpiece.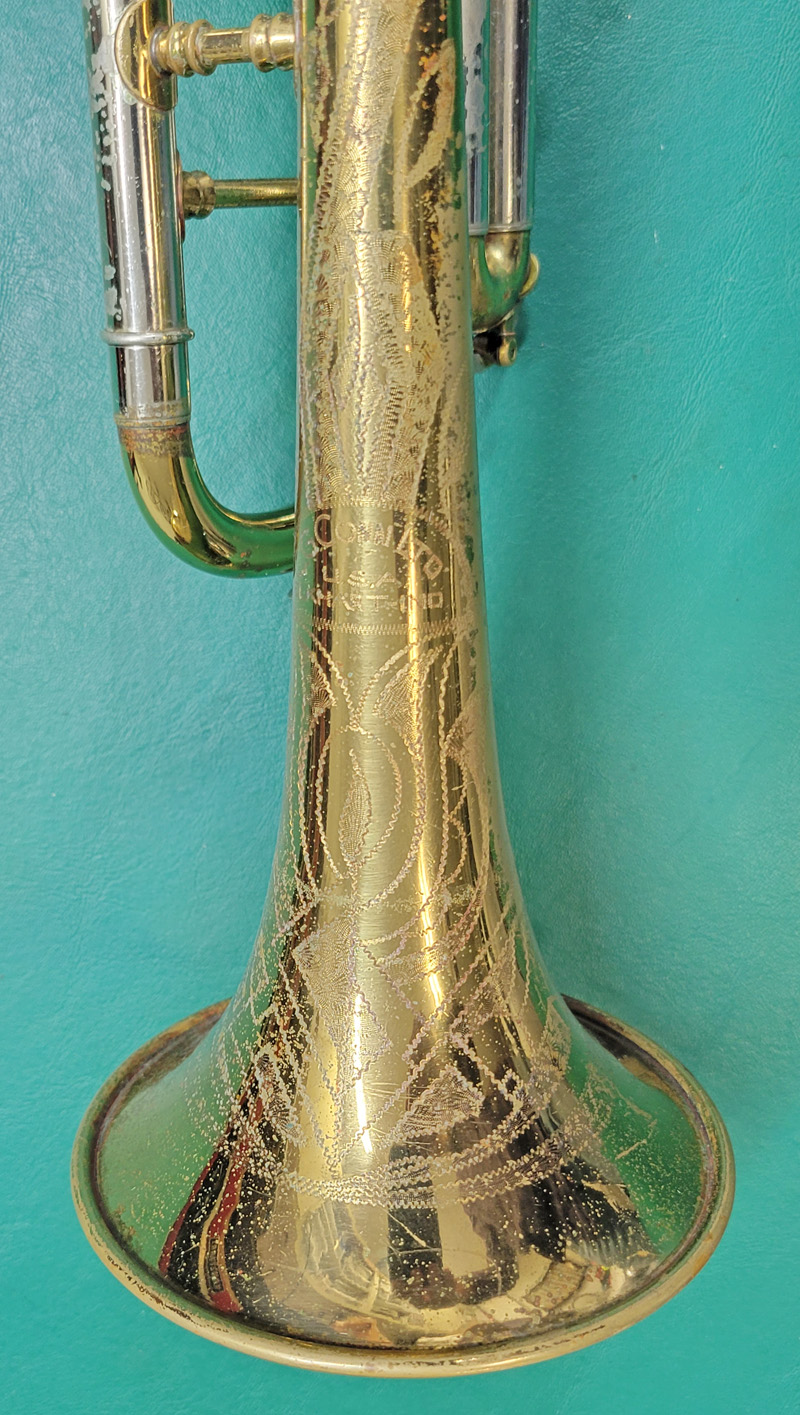 The name is on the side of the lead pipe and there is no model number marked.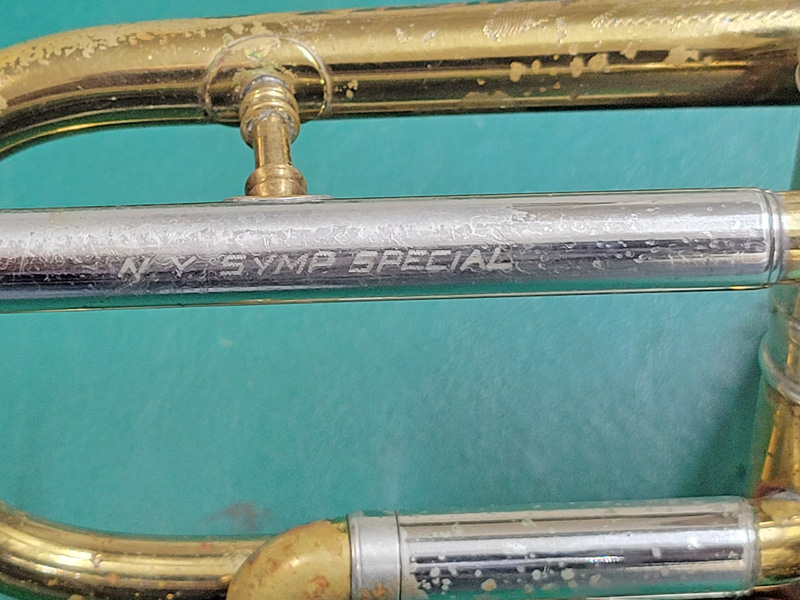 At first I thought that this was a patch, then I looked at other examples and found that they were all given this guard for the second slide.
For now, I am going to leave this in its unrestored condition and enjoy playing it.