H. N. White Co.
Cleveland, Ohio
Liberty 2-B Bb Trumpet Model 1051
#279980 c.1947
Length = 19.5"
Bell = 4.75"
Bore = 0.450"
Pitch = Bb
Finish: raw brass
Weight = 37.3 oz
List price in 1946 = $150 [$2,300 in 2023]
White introduced the Liberty 2B trumpet in 1937. This was related in name only to the popular Liberty model. They described this as a large 0.458" bore trumpet with a heavier, hand-hammered one-piece brass bell and nickel-silver accents.
The advertising for this model always says that it is a 0.458" bore, yet this example is 0.450". Here it is when I purchased it. At this point, I have changed the finger buttons and added a missing third slide ring.
This came with three different finger buttons, none of which matched the original advertising. The center one looks like a Conn.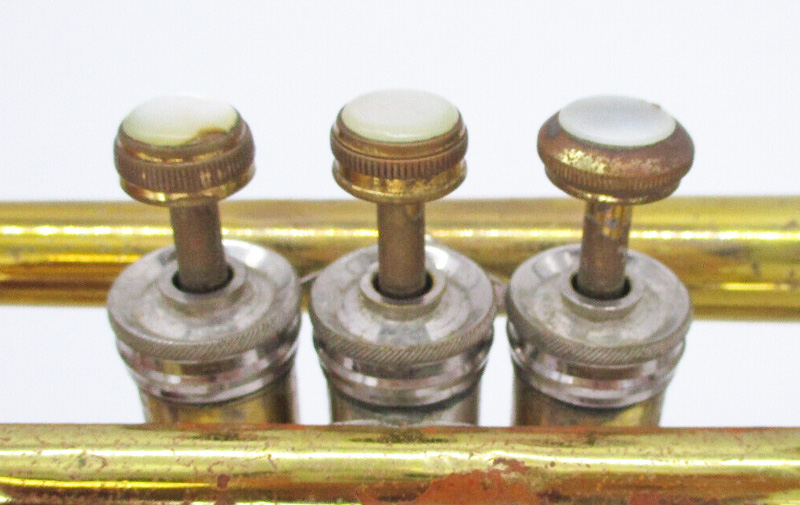 Now with a matching set in nickel-silver from my parts collection. Not sure what these came on originally, but they look good and thread on fine. I like the looks of these better than what's shown in the advertisement below.
After a few hours of cleaning and polishing. The contrasting gold and silver really make this look nice. These were a little more expensive than the standard Liberty model.