Ernst Seltmann Bb Baritone
Philadelphia
c.1895
I often see brass instruments turned into lamps and often check to see if they destroyed something valuable; usually not. This time it was a rare Baritone horn by Ernst Seltmann of Philadelphia. I had another one of these years ago and this one was the same "Artist" model but with a higher serial number of #9047. I couldn't pass up saving this old horn even though the time involved would not be worth it. Not only was it a lamp but it was very beat up and missing the curved part of the tuning slide.
Here are some photos before any work was done. I just had to put a bulb in to see if it worked and it did. On taking it apart, however, I was glad I didn't do that too long as the wires inside were frayed and I came close to lighting myself up!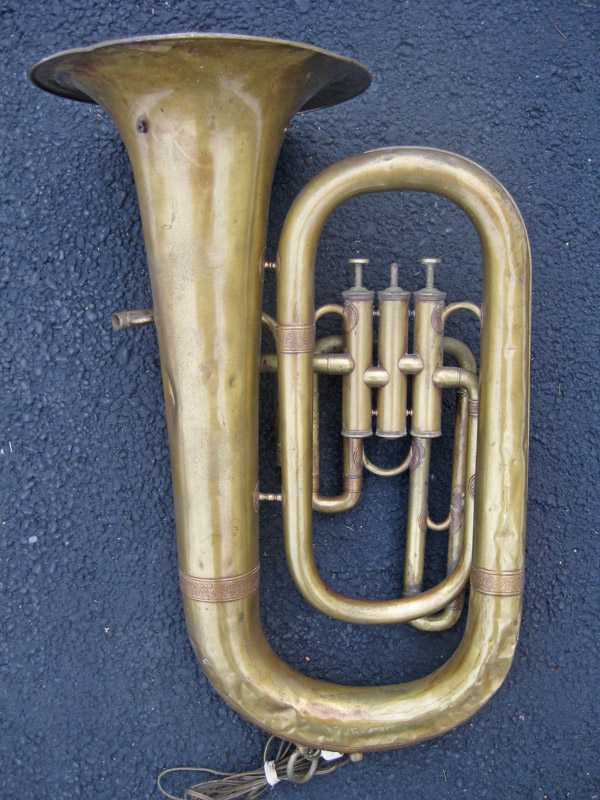 Oh the indignity of it all!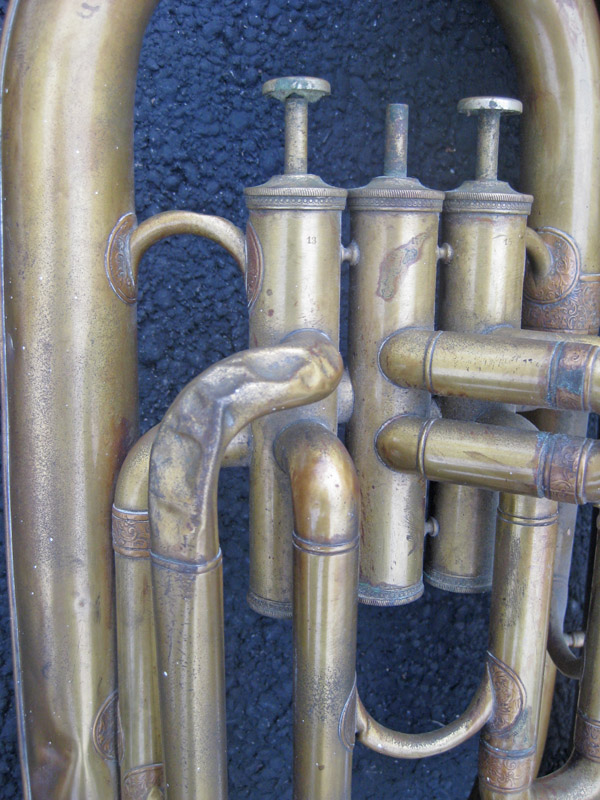 All the slides were frozen and this curve was beat pretty bad.
Here's the bottom plate off and straight again.
I had to use a brass stud soldered on in various places to do the initial pulling of the dents then used a magnetic system to smooth it down.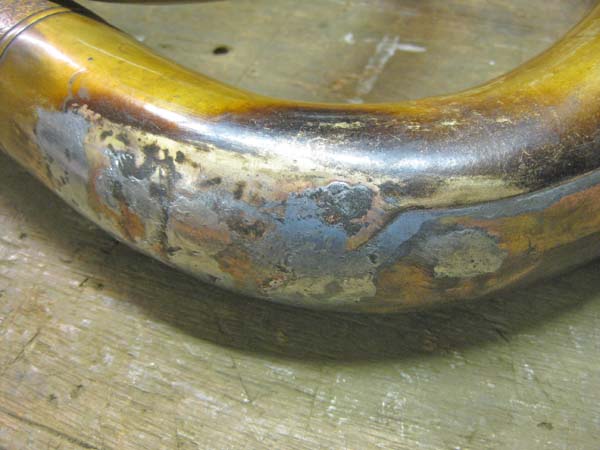 Now to straighten out that bell.
Back together and holes plugged.